IN THE TEN YEARS SINCE ITS INCEPTION, LBG MEDIA HAS DEMONSTRATED A CLEAR ABILITY TO DELIVER STRONG GROWTH, EVOLVING INTO ONE OF THE MOST EXCITING MEDIA BRANDS IN THE WORLD, CREATING AWARD-WINNING CONTENT AT THE HEART OF YOUTH CULTURE.
Our strategy for growth focuses on three key pillars: Geographies, M&A and Capabilities. These pillars are underpinned by organic growth. During 2022, we have continued to refine and develop these three areas, optimising our internal structure to facilitate delivery of our strategic objectives.
2022 saw us continue to deliver across these areas, with expansion into new territories, exciting new M&A opportunities and the launch of innovative new products and content. As a result, we saw a significant expansion of our global audience which increased to 366m at the end of 2022, up 102m over the year, resulting in 98bn content views over the year, up 31%.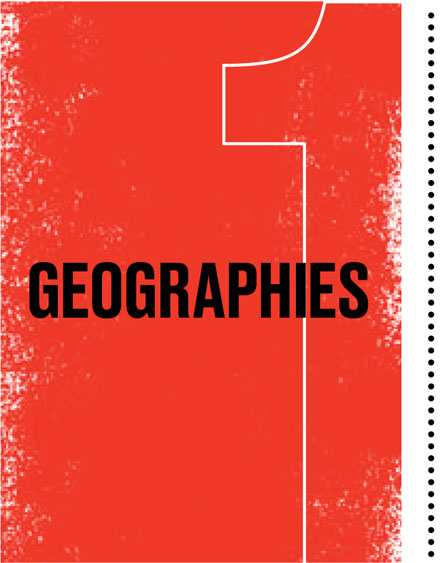 We have identified the United States as a key growth market, being the third largest social media market in the world with more than 300m social media users. In 2022, we established a physical presence in New York, embedding ourselves into the culture and building strong connections in order to expand and monetise our US audience. We have already built a substantial global community of social media followers in the United States, from our huge multi-platform audience of Millennials & Gen Z, reaching nearly two thirds of 18-34 year olds across our existing channels. Our team in the US is now focused on producing dedicated content for an American audience, building brand partnerships and driving growth in direct revenue, with UNILAD becoming the central point of our offering in the US. We anticipate to start generating revenues in 2023 and we see huge scope for growth in the US in the near-term.
Aside from the UK, which is our home market, we have an established physical presence across three other territories: Australia, New Zealand, and Ireland. We constantly look to hone our global strategy, and operating in these markets, we have built experience and knowledge which will be used as we expand our presence in the US and look to new territories and opportunities in the future. All our international markets delivered a strong performance in 2022, but particularly Australia, where, following the success of its investigative documentary series, UNHEARD, with Amazon Prime Video in 2021, LADbible Australia launched its own dedicated content studio, to focus on creating the local content that is most relevant to the Australian audience.
Active audiences in new geographies provide a foundation for future growth across both the direct and indirect revenue streams and help to de-risk geographic expansion.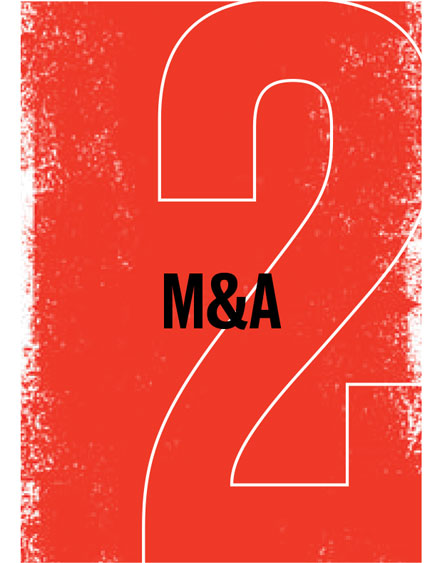 Having successfully expanded into new territories organically, we believe that certain markets may be better accessed through selective acquisitions, rather than building from the ground up. Where a recognised brand with an understanding of the local market already exists, we can apply our expertise at driving engagement with an audience, alongside monetisation, to establish ourselves in the most efficient way possible. We have begun to build a dedicated M&A function, including the creation of a new position solely responsible for M&A, with a remit to identify opportunities which help the Group scale its reach and expand market share. In 2022, we made a small, bolt-on acquisition of the Go Animals Facebook pages, which we have subsequently rebranded to 'Furry Tails', adding a new genre of content and increasing our follower base. Furry Tails, which is based in the UK, is already monetising well, and we have seen the brand's followers jump to 7.8m since acquisition. With a strong cash position, we are well placed to take advantage of opportunities as and when they arise.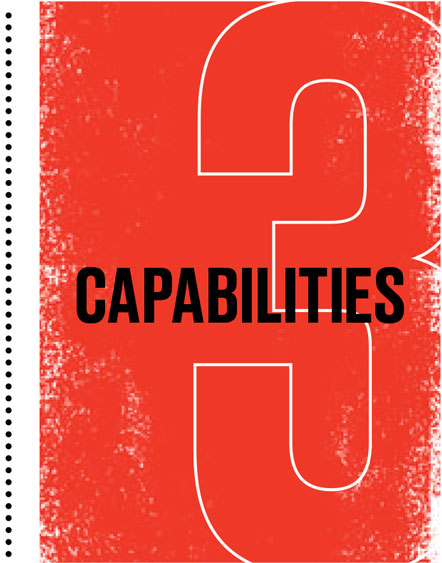 Our agile model allows us to actively replicate content across platforms, ensuring it reaches the widest possible audience. Increasing monetisation is key to driving our growth and we are focused on building followers and interactions so that as opportunities arise with new platforms enabling the monetisation of content, we are well placed to take advantage of the deep engagement we have built with our audiences.
Products
We continue to expand our capabilities to produce innovative content and drive engagement. During 2022, we launched LADcreator Network, which unites and amplifies more than 50,000 of the world's best creators, allowing brands to tap into key target communities with hand selected creators. We want LADcreator Network to be the place to come to for the next big thing, in an exponentially growing market.
We also launched LADnation, a research youth panel of more than 55,000 Gen Z and Millennials, which offers brands real-time insight into the social generation's consumer habits and motivations. LADnation is discussed on page 23 in the 2022 Annual Report.
It was also a significant year of progress for Immersive, our cutting-edge, stand-alone studio focused on emerging technologies, with the introduction of our first Augmented Reality filter on TikTok, meaning we now execute AR on all of the platforms we publish on. We also ran experiential activities with Google and Boxpark, as part of our Direct media campaign, with a huge global brand at the UK's most popular fan zone.
Platforms
Increasing audience monetisation is key to driving future growth. Social media platforms are increasingly looking to facilitate the monetisation of users through advertising. On some platforms, such as Facebook, Snapchat and YouTube, this capability is already well established. LADbible is the most viewed Facebook page globally, with UNILAD second, so our ability to generate revenue through this functionality is hugely beneficial to the Group.
We are confident that these monetisation capabilities will be introduced across all social media platforms as they mature, providing significant upside opportunities for us. We are investing significantly in younger audiences, particularly on TikTok, where the Group is one of the largest publishers of content, and on Instagram, and are already monetising these platforms directly, through working with brands. We are ready to benefit from Indirect revenues, as soon as these opportunities arise.
We have also continued to develop the Group's own website proposition, focusing on web editorials and investing in a new team, which has delivered impressive growth.
Brands
We have a portfolio of 12 brands, which are positioned in line with our mission of giving the youth generation a voice. The Group has primarily focused on the LADbible brand, with UNILAD now becoming the focus of our US portfolio, with content developed specifically for an American audience. Supported by the FIFA World Cup, SPORTbible progressed hugely through the year, becoming our fastest growing website.
We have added TikTok specialists to specific brands, such as SPORTbible, so that we are best placed to capitalise on monetisation opportunities, as well as making ourselves as attractive as possible to a broader range of commercial partners. We have also streamlined our editorial process across brands to drive efficiency.